eMigrating Landscapes Project presents a series of event
Telling Mother Tongues.
I am Polish: Meet the Artists
Venue:
29th of May: UCL Roberts G08 Sir David Davies Lecture Theatre, 
Roberts Building, Malet Place
Programme
The numbers of migrants and their economic impact are often measured and discussed in the media. But these figures miss the human element: the cultural, literary and artistic perspectives of emigration and migration. The eMigrating Landscapes Project, led by dr. Urszula Chowaniec, investigates how language underpins activity after displacement. What happens to art when its creator relocates? Meet the Poles making both art and homes in London.
These events are aimed at an English-speaking audience. (Polish and non-Polish speakers welcome.)
29th of May: I am Polish: Meet the Artists:  drop in sessions: come along and take part in interesting discussions and presentations of various activities, initiatives and events that are taking place in Polish community in London and UK.
Including:
Joanna Rajkowska on her Project with UCL SSEES and UCL Art Museum;
Małgorzata Gryglicka Dawidek, a drop in session chaired by Urszula Chowaniec;
Dominika Akuszewska, Agnieszka Szara & Play Poland Full Festival on contemporary migration in films;
Queer Poland chaired by Richard Mole (discussion with the artist Katarzyna Perlak.
29th of May: Polish Posters Exhibition and film/presentation (English subtitles) on the theme of migration, organised by the Play Poland Film Festival.
See all Festival's page
The series of events are financially supported by the Centre of East European Languages Based Areas Studies CEELBAS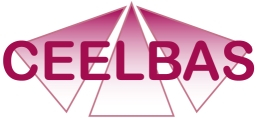 and Polish Cultural Institute in London